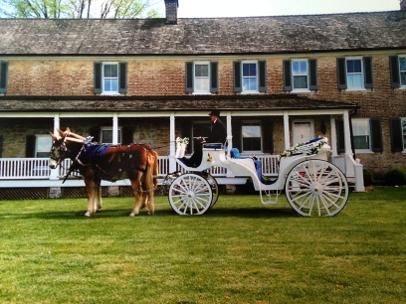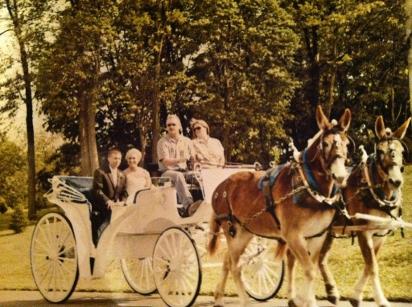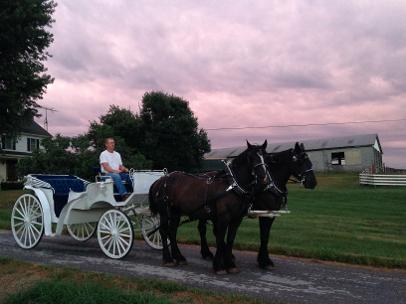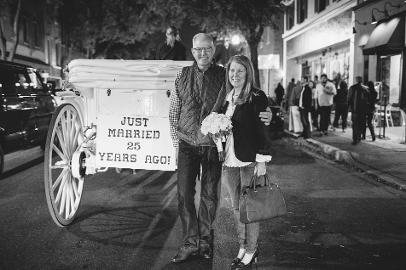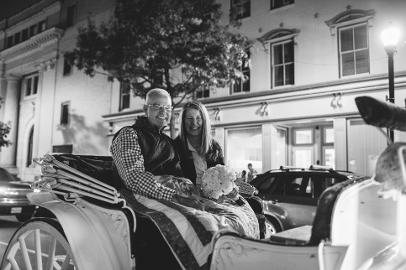 The beautiful vis-a-vis Cinderella carriage is perfect for weddings, anniversary celebrations, cinderella birthday parties and other elegant events. This carriage has gorgeous royal blue velvet seats and is perfect for a bride's grand entrance! Carriage holds up to four adults and two children comfortably.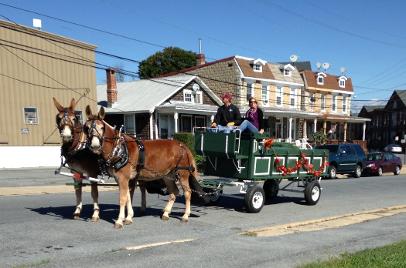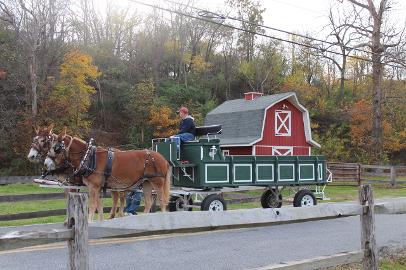 The large wagon is perfect for hauling a bridal party at a wedding or for community events. We have the green wagon pictured here, along with the same wagon in maroon. Both hold up to 12-14 adults.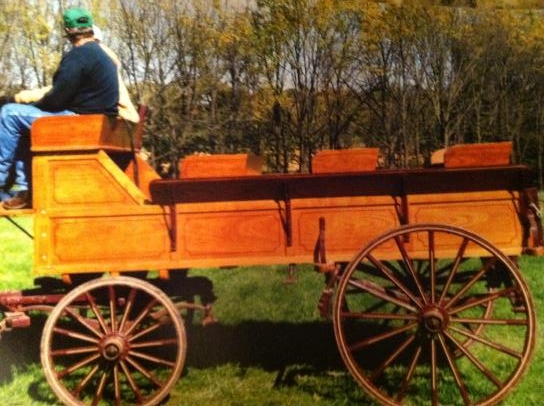 The stunning, stained spring wagon offers a elegant look with a country feel. It holds up to six people.